Hi all!
Before you all think this blog has gone all weird (suddenly reviewing beauty products? isn't this a home blog?), I better post a little about the progress of our new home. I'll tell you why those beauty-related posts got onto this blog another time.
Anyway, WE GOT OUR KEYS!!! Super excited! Nothing beats the first time you rush up there, open the main door and gaze into your future home and explore every crook and cranny. I wanted to move in there immediately, who cares if there's no water or electricity or even floors! LOL.
Yeah but common sense kicked in and we are forging ahead with our renovation plans. Really excited. We are using Francis Tan from Ciseern and so far the experience has been good. We were at a Home exhibition at Expo a couple of months back, starting our research and sourcing for designers. We walked past the Ciseern booth and were approached by Francis. Since we went to the Expo with the purpose of sussing out potential renovation firms, of course we gave his sales talk a chance. He showed us around the show flat and introduced some of their star features.
We sat down to chat and he introduced us the packages that Ciseern offered and before we knew it, we signed up for their 4-Room package. Now this is sooo not me. I'm the type that researches and checks for reviews just to buy an eyeliner. Signing on the spot was giving me major jitters.
But I guess what made me trust Francis and sign for the package was mainly because he understood what zakka was. Do you know how hard it was to explain my dream home style to the friends and family who asked me? Gosh I do not want to have to go the whole to the most important person in my dream home design process - my designer. But Francis, having studied design in Japan, understood zakka which made communication a lot easier. He was also easy to talk with and not pushy. The ever-supportive hubby also gave me the assurance saying how often do you meet someone who understand your style? He was totally with me on having zakka as our home theme. Love.
Back to Francis. One could tell he really had the customer in mind. So far, he has been attentive and responsible and the renovation progress has been smooth. The actual work hasn't started yet but we have been busy picking out all the necessary materials and colours. It's tiring but really fun and exciting. It totally makes me happy to have a hand in building up my dream home.
Wow after more than 2 years finally from this:
to this:
Our beloved home!
Our main gate...entrance to our love nest! (I blurred out my unit-no of course, the top part doesn't actually look like this)
Living room
Entryway
Little nook for dining area
Living room
Bedroom 2
Bedroom 1
Master bedroom
Storeroom
Common bathroom
Master bathroom
View from the master bedroom window
The neighbourhood
It'll be very interesting and fun to post weekly progress photos of our dream home's renovation. I hope I can keep up with that!
Til next time <3 p="p">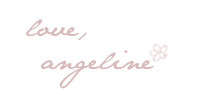 3>